Accountant Tamworth - Your Tax Limited
Areas We Cover
Covering Birmingham, Middleton, Tamworth, Atherstone, Nuneaton, Lichfield, Sutton Coldfield, Four Oaks, Aldridge, Streetly, Great Barr, Brownhills, Cannock, Walsall and surrounding areas.
Main Services
We value each and every one of our clients and we take great pride in tailoring our extensive range of services to provide the best possible support that we can according to the requirements of the individual or business.
---
Your Tax Limited
---
We provide our clients with bookkeeping and accountancy services to fulfil their requirements, enabling them to focus on growing their businesses.
---
At Your Tax Limited, we have an extensive & comprehensive skill set which enables us to provide local, small to medium sized businesses with an array of bookkeeping and accountancy services.

Should you prefer to outsource your work, we can happily accommodate this at our offices based in Middleton, Tamworth. Alternatively, we can visit you at your business premises to carry out your work.

We take enormous pride in delivering a quality & reliable service whilst building a relationship of trust and understanding with our Clients.
---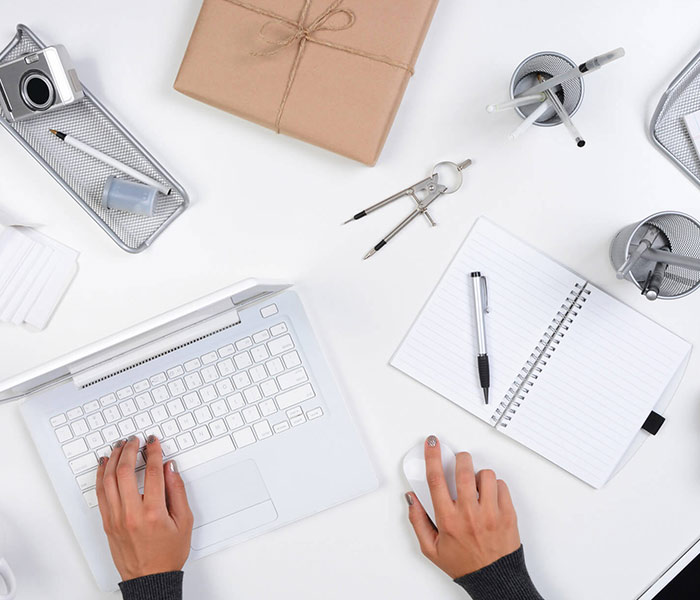 As a Sage Accountant Partner, we are able to facilitate in the purchase and implementation of Sage accounts and Sage Payroll software along with providing end-user training completely tailored to your requirements.

Your Tax Limitied Key Points
Why Choose Us?
LICENSED
AAT Licensed Accountants. Regulated by AAT under license number 1000135
QUALITY
We pride ourselves on our reputation of delivering a consistently high level of service by being extremely detail orientated as well as being effective at all times. Due to us working as an effective team, our delivery to your business would never suffer as a result of holiday or sickness.
EXPERIENCED
We are a dynamic team with vast and varied experience equipping us with a comprehensive skill set to meet all of our clients' needs competently and with confidence.
---
TRANSPARENT
We offer fixed fees agreed in advance, meaning there are no hidden costs. In some instances we can offer monthly instalments allowing you to spread the cost.
DEPENDABLE
We provide our clients with a dedicated, reliable and efficient service so that they can concentrate on running their business, without the added stress and burden on time taken up by bookkeeping and accounts.
FLEXIBLE
We offer a comprehensive and flexible service, tailored to our Clients specific requirements. We can carry out work both at our Client premises as well as at our own offices based in Middleton.
'After worrying about VAT going digital I contacted Claire and I have only wonderful things to say about my whole experience. Claire came to my home, what a lovely, kind, helpful and caring young lady she was. After working with her for a few days my worries have been sorted. I would like to add if anyone is struggling with any accounts problem then the first stop should be to contact her company. The support I have been given is excellent and what is more, she is just at the end of the phone/email.'

'Our onsite training certainly added to the productivity of SAGE use within the business and opened our eyes to how we can use it in other areas. Jayne was really clear and concise with her information and very enthusiastic.'

"Very warm and friendly. Very understanding of your situation and happy to help and give 100%."

"I joined Claire and her team last year and it's a fantastic service and has saved us money since joining your tax. Very well recommended."

"As a small business owner I made the mistake of thinking that accountancy services were a luxury I couldn't afford, but I was very wrong indeed! After years of struggling to complete my own tax return, Claire at Your Tax Limited proved that it pays to enlist the help of an expert. With her depth of knowledge, friendly approach and efficiency, Claire was able to answer all of my questions, offer great advice on bookkeeping and essentially, take all of the stress out of managing my accounts. I can't recommend Claire and Your Tax Limited highly enough."

"Life feels so much easier to just to hand everything over to Your Tax Limited for them to sort my accounts and tax return. Great service and advice, would have no hesitation in recommending their services."

"Your Tax Ltd has always provided us with a very friendly & helpful service. Very approachable whatever the query. Highly recommend."

"Finding a good and trustworthy professional accountant is not an easy task for a small business with the pressures of time and managing your own business. After an unfortunate poor service from our previous accountant I am so happy that I found Your Tax Limited! The level of service that I have received from Claire and her team from the very initial contact to the ongoing management of our PAYE and accounts has been faultless. There was a fair amount of work to be done clearing up errors from our previous accountant and lots of questions from myself of which were dealt with very promptly by Claire. Your Tax Limited provide a first-class service of which I am very happy with and know that they are always there at the end of the phone or on email to help with my queries when needed. I would highly recommend this company to anyone looking for a hassle free and friendly service that can be trusted."

"I have worked with Claire now for a few years and the service she provides is excellent, she is professional and friendly and on hand for advice throughout the year. I am a small business owner and whilst my accounts are not over complicated it is great to know that they are in capable hands. I have no hesitation to recommend Claire to anyone."

"We have been using Your Tax Limited's services since our formation and have been delighted with the professionalism, efficiency and support they have provided as our business has grown. They have seamlessly integrated our back office functions, providing us with real time information for a clear and accurate overview of our company's position.  Consequently, they have removed the administrative burden and legislative requirements of our tax affairs, allowing us to concentrate on moving our business forward. We would thoroughly recommend Claire and her team to anyone in need of professional bookkeeping and accountancy services."

"The training from Claire was brilliant! She was very informative and friendly. I came away feeling a lot more confident with running Sage Accounting and felt very supported throughout the whole training session and after the session."

"Birmingham Association of youth clubs have been using the services of Your Tax Limited for over 2 years when they took over the book keeping from our own in house processes, Your Tax Limited have changed the accounting and book keeping systems we use to a much more understandable, clear and efficient system that everyone at BAYC has welcomed, we have always found Claire and her team to professional, reliable and approachable. I would highly recommend Your Tax Limited to anyone looking for an accountant or book keeper."

"My colleague and I had no previous experience of using Sage, so we needed training on all the basic day-to-day processes and therefore decided on 2 days with Claire. Claire got in touch with us a week before the training to find out our requirements so she could tailor the 2 days to meet our needs. Claire clearly demonstrated the modules of Sage using the demo data available and we were able to ask lots of questions on anything that didn't make sense. By lunchtime of day 2, we were pretty confident with what we learnt and therefore were eager to have a go ourselves, so that's exactly what we did! Since it was an enjoyable (and informative) 2 days, I recommended Claire to my other colleagues who have also recently procured Sage and they've also booked the training."

"Excellent Sage trainer with great knowledge and related experience. Very friendly, flexible and knowledgeable. Would definitely recommend."

"Claire has been working with us at Capital & Equity PLC for almost 2 years. She installed Sage software systems from scratch within the first month and has tailored the setup to suit our business requirements. We have been extremely pleased and impressed with the work Claire has done in preparing our monthly management figures and year end accounts. We have no hesitation in recommending Your Tax Limited to others that need her services."

"FLYdocs have had a strong working relationship with Your Tax Limited for 4 years, starting with Claire bringing considerable experience to the Finance team through setting up transactional processing for the business, configuration and implementation of SAGE50 and supporting us as we professionalised the Finance function. As the business has grown, Claire's team have continued to support transactional processing, process and controls compliance, monthly management accounts and annual statutory reporting. Claire and her team are always professional, diligent and extremely flexible which has been a key element to our success in working together and I'd be confident in recommending Your Tax Limited when looking for Finance support."

"I have no hesitation in recommending Claire's accountancy services because she has competently and confidently performed her wide range of duties as our company has grown. Her professional and personal skills are exemplary and with her can do attitude, no task too big or small."

"I'm a building contractor and paperwork has always been a major nuisance. Claire has taken all of the worry away from me. She keeps my books in perfect order and I trust her completely to ensure that VAT, employee tax, etc, deadlines are met. Since engaging Claire, I have been free to concentrate on the day job, knowing I can face HMRC with confidence at the end of each year."

"I had on-site Sage training with Claire last Friday. I had been using sage for ten months but had never had any specific training. It was fantastic she was able to show me how to work the system to my advantage and gave me more confidence in myself to keep the companies accounts in order. Thank you so much I would definitely recommend."
Interested In Our Services?
Get in touch today for a free, no obligation consultation. We are able to offer out of hour's appointments if required.